While looking at the personal website of a potential source, I discovered this really cool embedded map app that allows you to highlight every place you've visited. Unfortunately, unlike the late, great Facebook "Where I've Been" map app, there's no place to put places you want to go or places you've lived vis places you've passed through, and countries like the US, Canada, Brazil,the UK etc aren't divided into provinces. But it's still fun. I wonder what the next country I fill in will be? 😉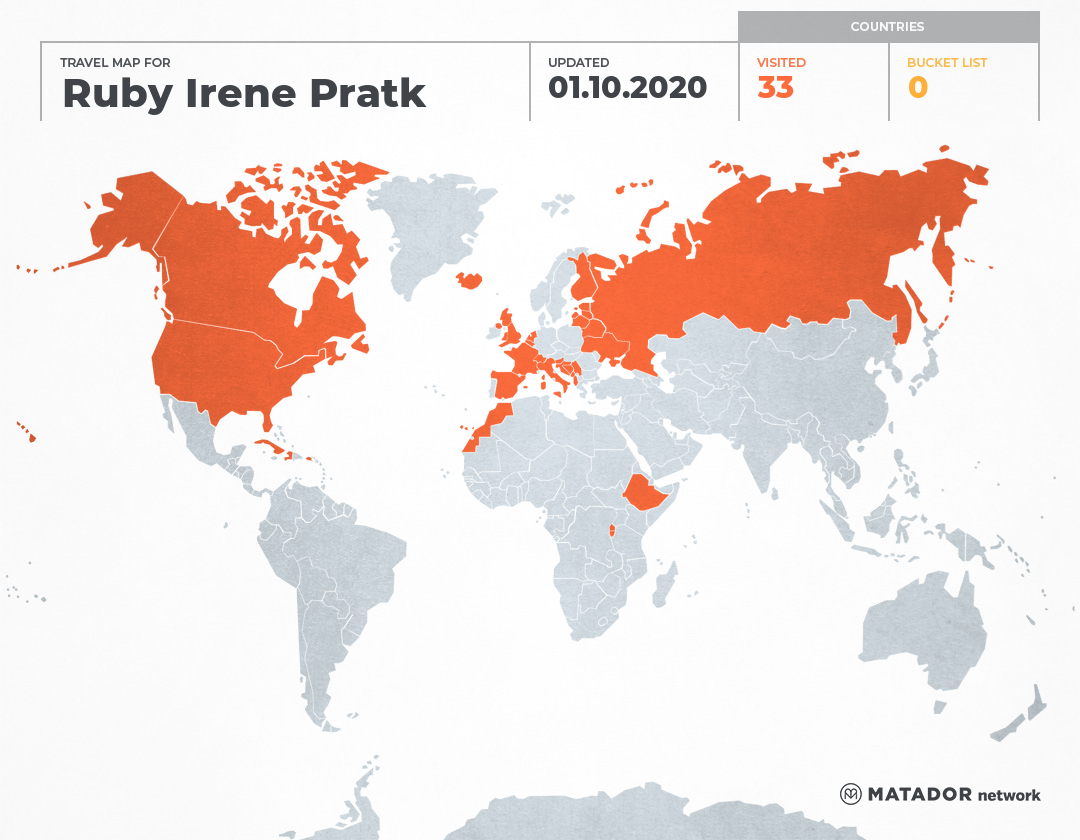 Ruby Irene Pratka has been to: Albania, Bosnia and Herzegovina, Belgium, Burundi, Belarus, Canada, Switzerland, Serbia and Montenegro, Cuba, Estonia, Spain, Ethiopia, Finland, France, United Kingdom, Croatia, Haiti, Iceland, Italy, Lithuania, Latvia, Morocco, Montenegro, Netherlands, Puerto Rico, Serbia, Russia, Rwanda, Slovenia, Ukraine, United States.
Get your own travel map from Matador Network.